Download our Fixed Price Lunch Menu**
****Please be aware that our 'Fixed Price' and 'Menu Rapide' Lunch Menu will not be running during our Christmas period (26th November - 24th December). There are just too many turkey's to deal with! Thanks for your understanding!
Our ethos is to select the finest quality ingredients, prepare with respect and then serve with love.
It includes:
Steaks that are selectively and responsibly sourced from West Country farms in Devon, Cornwall and the Welsh Borders who are devoted to their animals' welfare
Seafood which is freshly caught by Cornish fishermen and bought straight to the restaurant
Seasonal Lamb, Chicken and Pork with guest game and meats
Hand cut chunky chips not fries
Regular Gourmet Evenings designed to showcase the ingredients on offer
If you want to add a sense of occasion to your visit, then one of our unique 'booths' will fit the bill perfectly!
Whether it be 'Alice in Wonderland', 'New York', 'Pop Art' or 'Bristol Beer Factory'. There really is no other dining experience quite like it.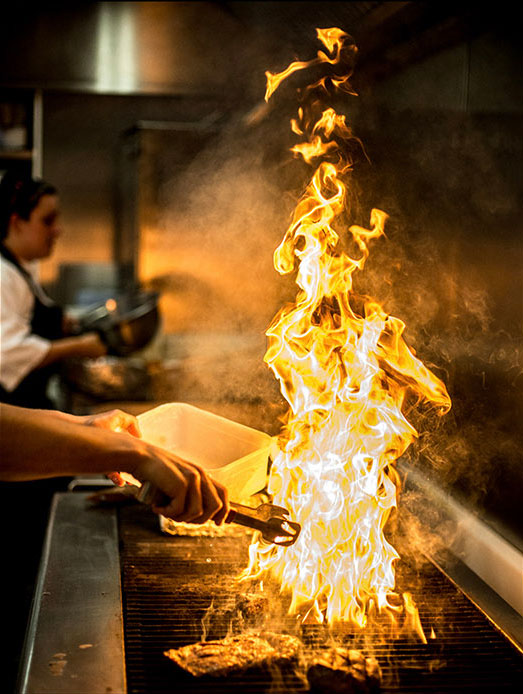 With room for up to 20 people, it's the perfect spot for a business presentation, meeting, event or place to meet up with friends and family.
An environment that is totally different to the main restaurant and unique to Bristol, it helps create a real sense of occasion.
What's more, this venue is completely free to hire. Want more information on how to book? Give our team a bell for a natter on 0117 929 7967